Our CEO, Samantha Caccamo, was invited to join the Jury Committee of the Yunus&Youth Fellowship Program (6th edition).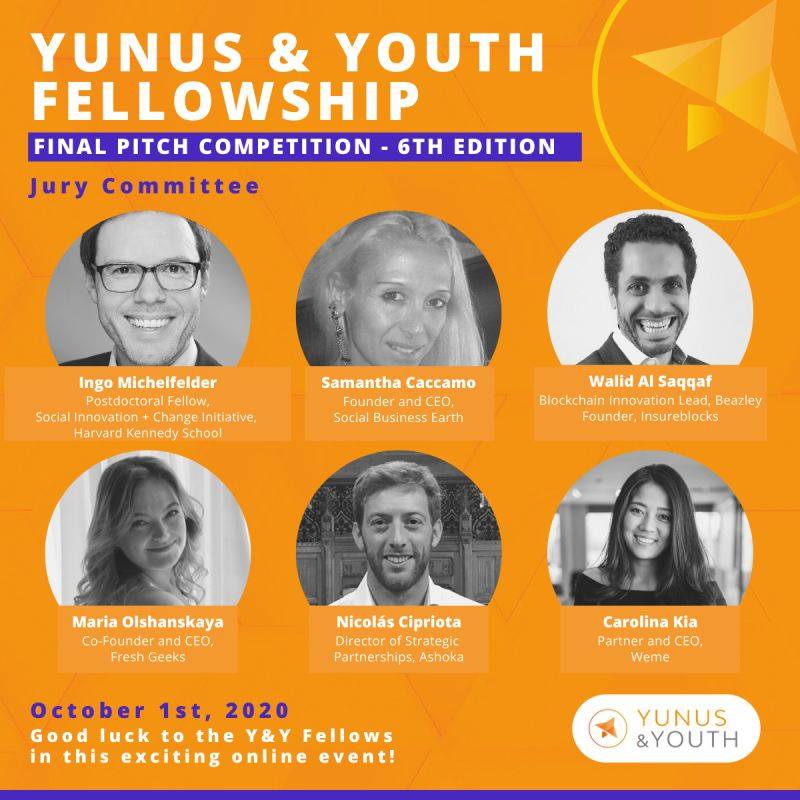 Yunus&Youth Fellowship Program represents an opportunity for many young social entrepreneurs to present their social businesses proposals to a team of social business experts and real social impact investors, sharpen their presentation skills, and test their pitch decks.
On October 1, 2020, Samantha was honored to evaluate the pitches of sustainable business models and discover many innovative ideas from many young social entrepreneurs around the world.
Her words after the event: "I was very impressed with the innovation of the competing social businesses and the creativity of the social entrepreneurs. They are very conscious young people who have understood the value and the importance of social business and have decided to dedicate their time and resources to bring a benefit to people and the environment by creating innovative businesses. I was very happy to be part of the jury and my intention is to support the Yunus & Youth social entrepreneurs in the future through Social Business Earth."
We would like to thank the Yunus&Youth association for organising this event and we look forward to new editions of the Yunus&Youth Fellowship Programs.
Discover more about the Program at https://yunusandyouth.com/fellowship-program/
#SocEnt #socialbusiness #socialentrepreneurship #socialinnovation #SDGs #socialeconomy #sustainabledevelopment