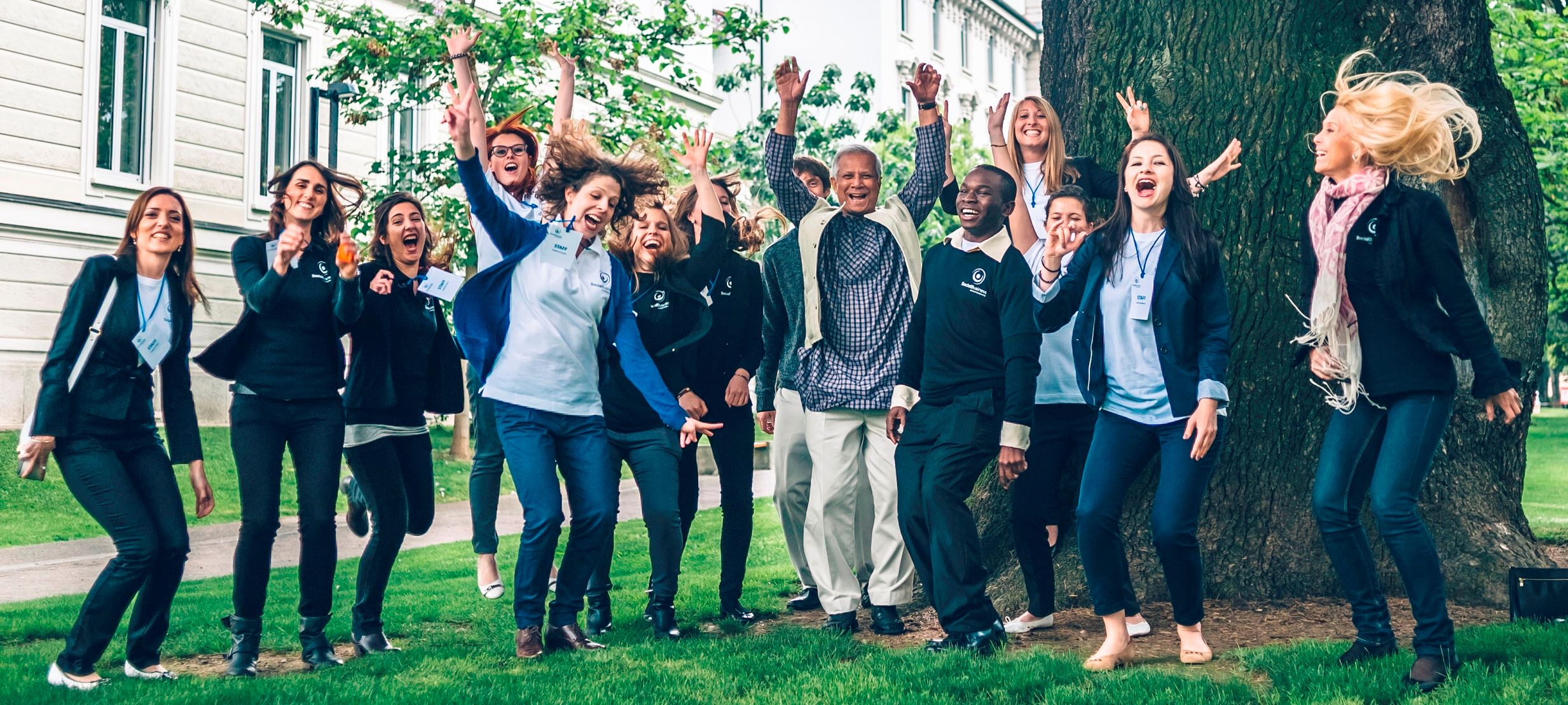 Social Business Earth (SBE) is a Swiss social enterprise established in Lugano in 2011, specialized in sustainability, circular economy and social business development. Its goal is to provide supporting services for the creation of financially sustainable business models that reinvest all profits to solve some of the world's most pressing social and environmental challenges on a local and global level. SBE offers consulting, training, mentoring and incubation services to companies, NGOs, governments and social entrepreneurs who want to develop sustainable initiatives and social businesses.
SBE was registered under Swiss law as an enterprise of social utility that does not distribute dividends with a full tax exemption. All profits made by SBE are reinvested in the company to expand its outreach, hire new professionals and finance social businesses in its portfolio that will benefit the poor and the disadvantaged in countries around the world. SBE's objective is to improve people's lives and our planet through its services. All donations made to SBE serve that purpose. SBE belongs to an international growing network of social business players that work in contact with Professor Yunus.
To date SBE has trained over 4,000 people in social business. Its work in academia and educational institutions allows youth and future generations to become more aware of the importance to create and live in a more sustainable planet. Currently SBE is incubating social businesses in different geographic areas and providing support to a number of companies and NGOs around the world, contributing to achieve the UN SDGs.
Why our work is important

2/3 of the word population still lives on $1 or $2 a day in abject poverty
There is a huge gap between the social entrepreneurs and the funding community
There is a lack of infrastructure to support social business ideas
Development funds are often mishandled and invested in projects that are not sustainable
Social entrepreneurs need coaching and training to implement their social venture
Our focus

Poverty eradication
Access to education
Environmental and animal protection
Access to healthcare
Integration of marginalized communities

Gender equality



Women empowerment
Access to food and water
Knowledge transfer
Inclusive globalization
Job creation

Access to funds and financial services for social entrepreneurs



With our projects we have already managed to create 600 jobs and served 300,000 customers and patients with an impact on 1.2 M people.
Creation of social businesses through SBE
As social business entrepreneurs we leverage all investments to create positive change with dignity and through sustainable economic models. We believe that people who are dedicated to social justice should know where their social investments go, that is why our social business model ensures transparency and allows you to choose from a list of several projects giving you the chance to select which one you wish to support.
Every day we hear of new innovative non-profits and social enterprises that claim to have the smartest technology, the coolest ideas and the best strategies to solve social problems. Unfortunately, not every effort brings equal results. In times when financial resources are scarce, we need to be extra careful and invest funds in projects that have the potential to generate large-scale and lasting solutions to the world's biggest problems. At Social Business Earth we identify and support those initiatives that really do have the potential to change the world and we are grateful to you for selecting us to improve the lives of those who need it most.

Our promise to you
When you become a Social Business Investor – at any financial level – we make this promise to you: 100% of the money you invest in Social Business Earth will go where you want it to. We will keep you updated and inform you on the progress and social impact of the initiative you funded. You will receive our annual reports if you request them.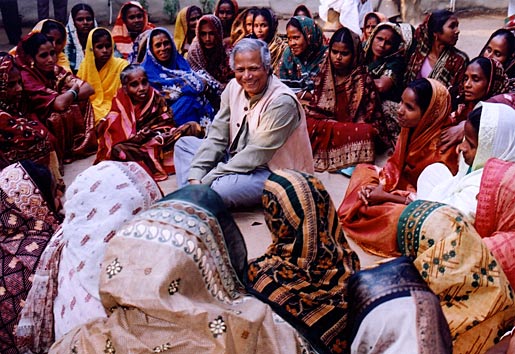 "One day our grandchildren will go to poverty museums to see what poverty was like." Muhammad Yunus