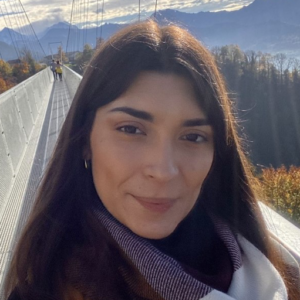 Born in Bogotá, Colombia, Natalia moved to Lugano to complete her Master's degree in Marketing and Transformative Economy with specialization in Strategy and Entrepreneurship at Università della Svizzera Italiana (USI). Natalia also had the opportunity to have additional international experience while living in Panama working for the International Organization for Migrations and in Thailand working in marketing for an international school in the region.
Her experiences allowed her to get close to real life problems concerning societal issues in different cultural contexts. Due to this interest and her specialization choice at USI, Natalia became closer to social enterprises, specifically to SBE. She has a strong passion for women's rights and migratory policies. Moreover, she is interested in sustainable business models that operate through responsible strategies. It was eye opening during her studies to learn about the importance of social innovation in the private sector to tackle urgent challenges.
She is passionate about SBE's work in orientating businesses in their path to become more socially and environmentally responsible and sustainable. She joined the team in November 2021.