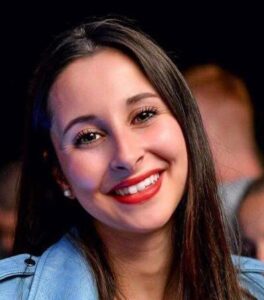 Born in Italy, Laura Bordoli completed her Bachelor's degree in Communication Sciences in Switzerland, where she is now attending the last year of the Master's in Marketing and Transformative Economy. Thanks to her study program, she had the opportunity to learn how to cater to individual and collective well-being.
She joined the SBE Team as Intern Project Writer in order to improve her knowledge and acquire practical skills. Laura is passionate about environmental sustainability and social marketing which aims to influence the behavior of individuals, in order to bring benefits to people and communities for the creation of the social good.
She believes social businesses are a powerful opportunity to improve well-being and introduce new exchange systems, such as the circular and sharing economy, which foster gratuity, indirect reciprocity, and use as an alternative to ownership. More importantly, she believes that the social business model can be really powerful to change the world, while fostering inclusiveness in society and respect for our environment.