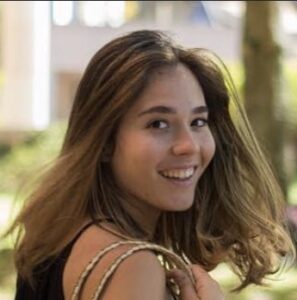 Born in Caracas-Venezuela, Greta Marazzi Massa moved to Switzerland after graduating from Law School at Universidad Metropolitana of Caracas, to pursue a Double Degree Master's Program in Economics and International Policies at Università della Svizzera Italiana (USI), where she became passioned about corporate social responsibility, sustainable development and social business models.
Currently, she joined the SBE Team and took on the role of Project Writer intern; role that in addition to allowing her to learn through experience, will most definitely provide her new knowledge and skills.
As a lawyer, an economist and a strong advocate for human rights, environmental protection and sustainability, Greta she is convinced that being able to intertwine traditional business systems with social business models that guarantee sustainable development is the best way to create long-scale benefits, that will enable to chart the path to a more responsible, ethical and inclusive world.